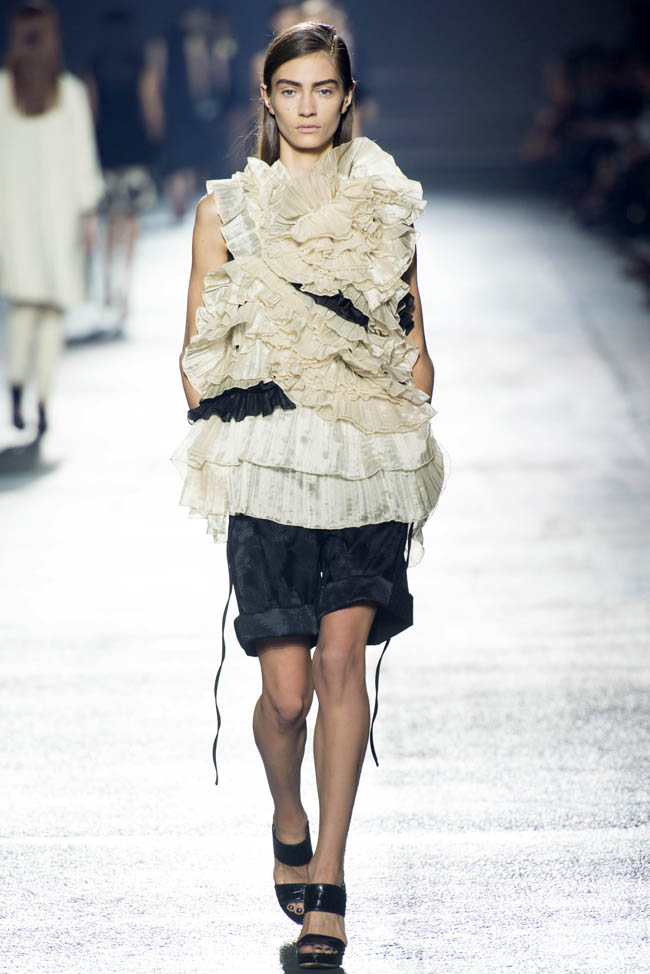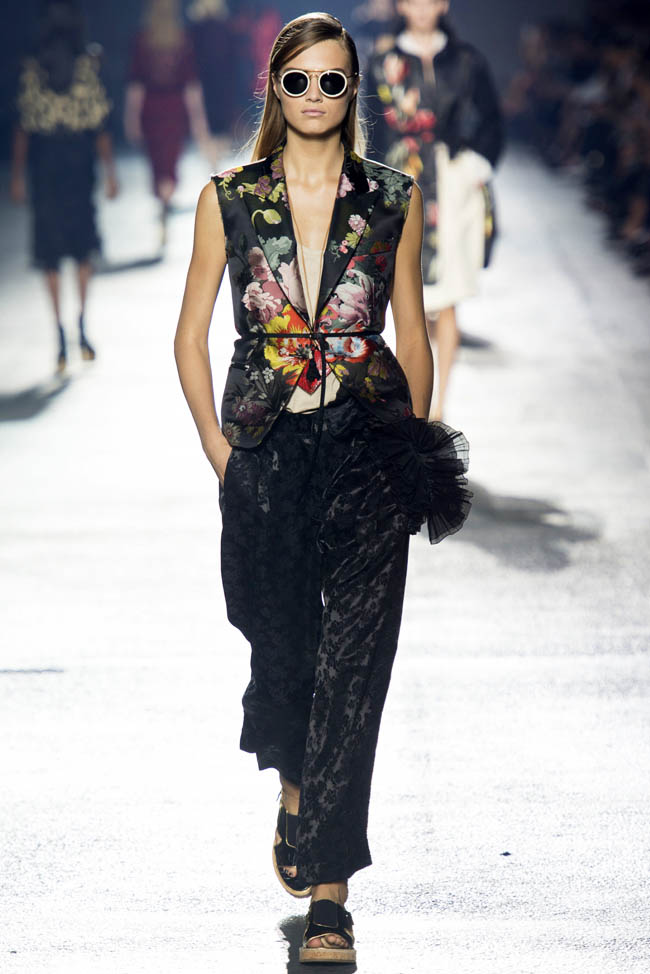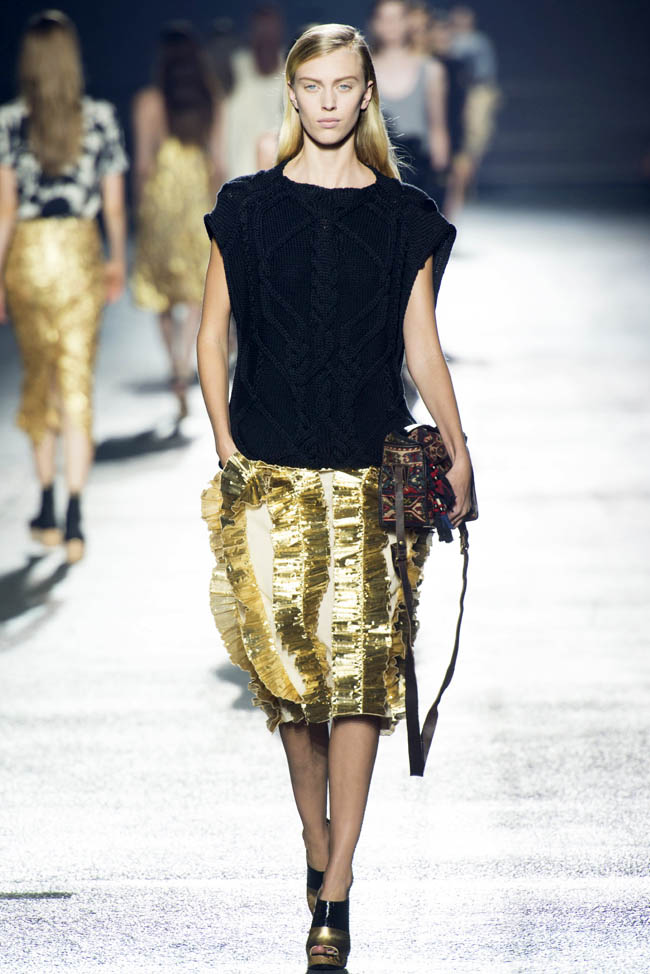 Ich muss ehrlich sagen: Ich liebe diese Kollektion von Dries van Noten (Belgien) für die Frühjahrs-/Sommersaison 2014, welche er auf der Pariser Fashion Week zur Schau gestellt hat.
Besonders auffällig: das Gold! die Rüschen! das Plissée! die Blumen!
love it.
I honestly have to say: I love this collection by Dries van Noten (Belgium) which he designed for the Spring/Summer Season 2014 and presented at Paris Fashion Week.
Very striking: the gold! the ruffles! the plissée! the flowers!
love it.